Sage side table
Sentimo - 2022
Discover the Sage side table for Sentimo x Marc Th. van der Voorn. The asymmetrical structure and mix of both round and angular shapes ensure a timeless design and a perfect 'basic' for any interior. It's up to you to personalize and finish the table, by choosing the color and size. Sage is available in colors inspired by nature, 19 in total.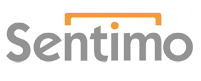 For availability and to customize your Sage, please visit Sentimo
Use the contact form to get in touch with me, with any questions.