Dine table
for ignore - 2021
My latest contribution to the ignore collection: Dine, a full linoleum table. The linoleum seems to be coming straight off the roll. Tabletop and base are in sync color. The Dine table comes in two standard, and nineteen custom colors, and is available in three sizes.
Furniture design with an architectural feel, exclusively designed for ignore.

Material: linoleum
Sizes: ⌀130 x 76 cm (W x H)
Sizes: ⌀140 x 76 cm (W x H)
Sizes: ⌀150 x 76 cm (W x H)
Brand: ignore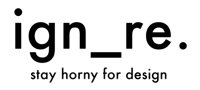 For more information or to buy the Dine table online visit: ignore

Use the contact form to get in touch with me.

3D Warehouse - SketchUp
Like to add the DINE to your project?
Download the 3D file here.